HBSE 10th Result 2020 Update: 10th Board Copies Will Be Investigated From Home, Haryana Board Announced:-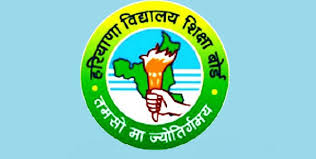 10th Board Copies Will Be Investigated From Home:-
Haryana School Education Board (BSEH) has taken an important decision with reference to the board results of class 10 in the state and has decided to conduct the evaluation of answer books by teachers at their home. Teachers will have to collect the bundle of copies of the 10th board on 11 April 2020 in the presence of the District Basic Education Officer and submit the data of marks by 22 April according to the copies.
The Haryana Board has taken this decision in view of the educational work interrupted by the spread of Coronavirus (COVID-19) across the country and then the lock-down for prevention.
According to the chairman of the Haryana School Education Board, the teachers will be able to complete the evaluation work better due to adequate time to check the copies from home amid the lockdown. This relationship has informed the concerned officers posted for duty by a message.
According to the chairman, the teachers engaged in the evaluation will be paid as per the prescribed fee after collecting and submitting the bundle of copies. Also, in the event of a shortage of staff at a particular location, it will be deployed from another location.
With the decision of the Haryana Board to evaluate the copies of the 10th board by the teachers from their home, it is possible that the results of the 10th board examinations will be declared by the last week of April.
Let us tell you that recently the Chief Minister of Haryana had announced that the result of the 10th science subject examination, which could not be held due to lockdown, the result is to be given on the basis of the average marks obtained in other subjects to the students. Thus, there will be no hindrance in the declaration of Haryana Board 10th Result 2020 after the completion of the assessment work by 22 April.
Students will get the results of the BSEH 10th class on the official results portal results.bseh.org.in and keep visiting the official website, bseh.org.in for any kind of updates.