Supreme Court Gave 15 Days To Centre And State Govetnments For Sending The Migrant Laborers To Their Home:-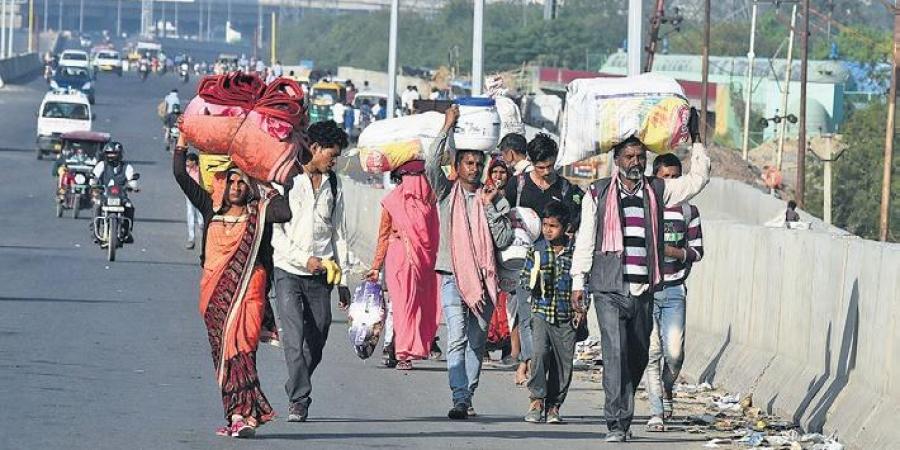 The Supreme Court on Friday heard the case of migrant laborers. The court told the central and state governments that we want to give you 15 days time so that you can send all the migrant laborers trapped in the country to their homes. The court asked the states to make necessary arrangements for the workers who are coming back. Along with this, the court has also directed the states to provide employment to migrant laborers. The apex court will issue orders on 9 June on migrant laborers.
During the hearing of the petition today, Solicitor General Tushar Mehta, appearing for the government, said that so far one crore migrant laborers have been brought to their homes. He told the apex court that out of these about 41 lakh laborers have been sent by road and 57 lakh laborers by trains to their home state.
Mehta said that most of the trains were operated towards Uttar Pradesh and Bihar. He told the court that till June 3, more than 4200 laborer trains were run to take these workers to their ancestral place.
The Solicitor General said that we are in touch with the states and only the state governments can tell the court about the exact number of migrants. He said that the state governments can tell the court how many migrants are yet to reach home and how many trains will be required for this. The states have prepared a chart, as they were in the best position to do so.
After looking at the chart prepared by the states, the apex court said that according to it only one chart has been demanded from Maharashtra. In response to this, Mehta said that we have already operated 802 trains from Maharashtra. Currently a train has been requested.
The Solicitor General said that on demand of trains by any state, the central government will send trains there within 24 hours. On this, the court said that we will ask all the states to submit the demand of their trains to the Railways.
Let us tell you that on May 28, the apex court had directed that all migrant workers desirous of going to their native place should not be charged for the hire of trains or buses. The court also directed that the concerned authorities would provide free food and water to the stranded workers.