Lockdown In Punjab Extended Till 1st May/ CM Amarinder Singh Said- Experts Predict That Coronavirus Will Be Most Effective In Mid-September, 58% Of Indians Will Be Infected:-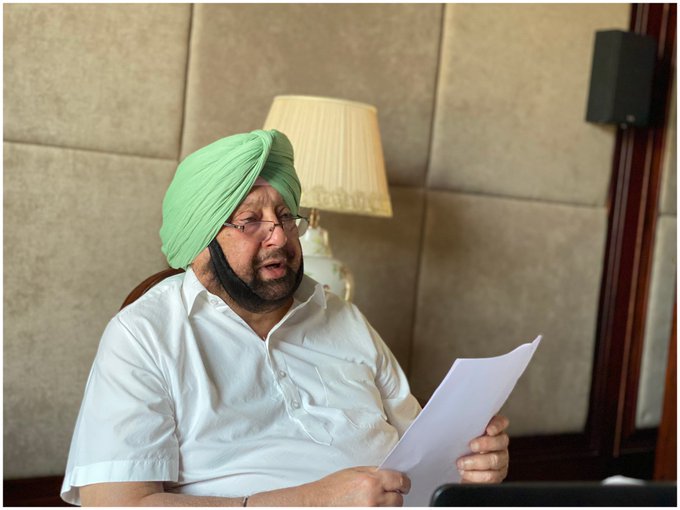 Lockdown In Punjab Extended Till 1st May:-
Punjab has extended the lockdown to 1st May on Friday. Punjab has become the second state to increase the lockdown after Odisha. So far 10 people have died from Coronavirus here. 132 cases have been reported. Chief Minister Amarinder Singh of Punjab said that experts have predicted that the epidemic will be most effective in the middle of September and 58% of Indians will be infected. CM has said that about 87% of people in Punjab are feared to be infected.
The Situation Is Not Such That Restrictions Should Be Removed Right Now- Amarinder Singh:-
Earlier in the video conferencing, Amarinder Singh said that our government is seriously considering increasing the lockdown because the conditions are not such that the restrictions should be lifted. Shortly thereafter, the Punjab government announced to extend the lockdown to 30 April.
There Is A Danger Of Community Infection In The State:-
Amarinder Singh said that we have a team of top-class doctors and they believe that this is just the beginning of the fight. The situation in India could worsen in the next few months. In such a situation, no government can think of relaxing the restrictions. We need to monitor the spread of infection. The Chief Minister said- On Thursday, that the highest number of 27 cases has been reported in the state. It is pointing to the second stage of infection. It is also a sign that the community is now at risk of infection. Things may get worse in the coming weeks, but we are doing our best.
15 Thousand Crore Rupees Help Is Insufficient:-
Amarinder Singh has described the funds released by the Center 15 thousand crore rupees insufficient. He said how this amount can be sufficient for 140 crore Indians. No state can fight this battle without the help of the central government, because no one has the resources. The central government should come forward to help the states and give them more money. Due to this, the states will be able to make arrangements like ration, lodging, and medicines.